Archive for Party Breaks
Bunch of new stuff I've posting on the tumblr but forgot to post here…

Spread Love Is What We Need by THE GAFF
We love The Gaff's tasteful and useful edits and party breaks. Check out his soundcloud and grab the party break above!
-e

Constellations – The A to Z of Dennis Coffey: A Mix By House Shoes by Strut
I found this via Passion of the Weiss. Dope mix with some classic tracks!
Leading up to the foundational Motor City guitarist's new self-titled solo album, Detroit's own House Shoes takes us on a journey through Dennis Coffey's history of funk. Including the psychedelic b-boy soul of Coffey's 70's solo material, classic recordings on which he recorded as a sessions musician, hip-hop cuts which have sampled his material, and even a couple of sneak peaks at the new album's music, Constellations is 45 minutes of straight heat, mixed by a master DJ intimately acquainted with Coffey's legacy, and his future.
Constellations – The A to Z of Dennis Coffey:A Mix By House Shoes (Mp3 Download)
Tracklisting:
1. Scorpio Intro- (feat Dennis Coffey, Jazzy Jeff, Jake One, and Q-Tip)
2. LL Cool J- Jinglin' Baby
3. Dennis Coffey- Main Theme (Black Belt Jones OST)
4. Dennis Coffey- 7th Galaxy*
5. Dennis Coffey- Ride Sally Ride
6. The Temptations- Cloud Nine
7. Rodriguez- Sugar Man
8. Marvin Gaye- I Want You
9. Dennis Coffey- Garden Of The Moon
10. The Spinners- It's A Shame
11. Dennis Coffey- Never Can Say Goodbye
12. Dennis Coffey- Whole Lotta Love
13. Diamond D- No Wonduh
14. Isley Brothers / Dennis Coffey & Lyman Woodward- It's Your Thing
15. The Floaters- Float On
16. The Dramatics- In The Rain
17. The Dramatics- Whatcha See Is Whatcha Get
18. Dennis Coffey feat. Mick Collins (Dirtbombs) & Rachel Nagy (Detroit Cobras)- I Bet You*
19. Edwin Starr- Easin' In (Hell Up In Harlem) / Digable Planets (Nickle Bags)
20. The Temptations- I Can't Get Next To You
21. The Undisputed Truth- Smiling Faces Sometimes
22. Dennis Coffey feat. Mayer Hawthorne- All Your Goodies Are Gone*
23. Outro
* denotes material from the upcoming Dennis Coffey album
-e
Looky here – it's the newest EXTRA LARGE mix, put together just for you all live from Mike 2600's basement in beautiful Northeast Minneapolis! After you rock out to this spectacular mix of dance tunage, go see him and Wezz Winship at the First Avenue Record Room this Friday December 10!
Tracklisting:
Human League "Being Boiled"
E-40 "Tell Me When To Go (instrumental)"
Raw DMX "Do It to the Funk"
Jade "Don't Walk Away (Mike 2600 blend)"
Graveleaf "The Crusade (Wax Romeo remix)"
Cameron Paul "Clock Beats"
DJ Day "Kossa"
Jean Buisine "Poids et Mesures"
Pleasure "Let's Dance"
Doug Surreal & Mike 2600 "The Get It Now"
Michael Jackson "Rock With You (instrumental)"
Eric B & Rakim "Let The Rhythm Hit 'Em (acapella)"
Mike 2600 "Vibes"
Contents Hot "Boombahton"
Dillon Francis & Dave Nada "Brazzer's Theme"
Pitbull "The Anthem (instrumental)"
Lady Saw "Loser"
Elephant Man "Dis Gone"
Beenie Man "Dance & Killy Dem"
Sean Paul "Hey Ya"
Beenie Man "Yuh Body"
Emynd ft Roundhead "The Most High (Mike 2600 remix)"
Earth Wind & Fire "Brazilian Rhyme"
New Crossfaded Bacon family member Doc Adam hooked up this super fun mix of new, old, classic, and kitschy grooves. Really a fun, adventurous mix of stuff that's good for headphones, whips, or impromptu after-hours dance-parties. More to come from the big homie soon! Stream it above or download it below!
Doc Adam – Make An Appointment (Mediafire Download)
Tracklist:
Pete Townshend – Let My Leave Open The Door (Isaac Jordan Edit)
Tweet – Oops (Hudson Mohawke Remix)
XTC – Making Plans For Nigel (Doc Adam Edit)
Don Henley – Boys of Summer (DJ 19Sixty Edit)
Barrington Levy x Shyne – Badder Than Broadway (Doc Adam Blend)
Inner Circle x Diddy – Bad Boys (4 Life) (Doc Adam Blend)
The Furious Five ft. Cowboy – Step Off (Doc Adam Edit)
David Bowie – Breaking Glass (Doc Adam Edit)
Michael McDonald – I Keep Forgetting (Doc Adam Edit)
Lighter Shade Of Brown – Hey DJ
Onra ft. Olivier Daysoul – Long Distance
Brittany Street – Let Me Go (Doc Adam Remix)
Jimmy Cliff – The Harder They Come (Doc Adam Edit)
Talking Heads – Burning Down The House (Doc Adam Edit)
Final Edition x Duck Sauce – Anyway (Doc Adam Transition)
The Members – Radio Dubb (Doc Adam Edit)
Maluca – El Tigeraso (Acapella)
Gary Numan – Cars (Doc Adam Edit)
The Fixx – One Thing Leads To Another (Doc Adam Edit)
The Romantics – Talking In Your Sleep (Doc Adam Edit)
Phil Collins – Easy Lover (Doc Adam Edit)
Cubic Zirconia – Josephine (Green Money Remix – Doc Adam Edit)
Uncle Jesse x Buju Banton – Natty Boh Champion (Doc Adam Blend)
Ding Dong – Bad Man Forward (Doc Adam Remix)
Deadmau5 – Some Chords (Kid SL QH Edit)
Notorious B.I.G. – Nasty Boys (Remix Acapella)
Drop The Lime – Sex Sax
Swedish House Mafia – One (Four Color Zack Edit)
Daft Punk – Technologic (Acapella)
DJ Funk – Booty Clap (Doc Adam Edit)
Detroit Grand Pubahs – Sandwiches (Doc Adam Edit)
T.I. x Roberta Flack – What You Know (Doc Adam Transition/Edit)
Yves Deruyter – Born Slippy (Doc Adam Edit)
Lawz Spoken & Epp – Send Me An Angel (Doc Adam Remix)
Guido – Mad Sax
Barrington Levy – Murderer (Doc Adam Edit)
Toots & The Maytals – Pressure Drop (Doc Adam Edit)
Cham – Call Me (Doc Adam Edit)
Johnny Osbourne – Buddy Bye
Max Romeo x Jay-Z – Chasing Lucifer (Doc Adam Blend)
Nappy Roots – Aw Naww
Billy Idol – Eyes Without A Face (Doc Adam Edit)
-e
Emynd & Bo Bliz's new mix presented by Crossfaded Bacon and the fine folks at Uristocrat! We're really happy with this mix. A fun selection of rap, breaks, blends, rarities and classics. Just mad fun to listen to front to back. Stream it above or download it below. Hope y'all enjoy it!
Crossfaded Bacon & Uristocrat Present:
Emynd & Bo Bliz – Dumbin Out (MEDIAFIRE DOWNLOAD)
Tracklisting:
1. Dumbin' Out Intro
2. Reef – I'm A G vs Young Jeezy – Trapstar
3. Freeway ft Birdman – Follow My Moves
4. Big Boi – Dubbs
5. Wiz Khalifa – The Statement
6. Ramsey Lewis – Sun God
7. Notorious BIG – 10 Crack Commandments vs Claudja Barry – Love for the Sake of Love
8. The Meters – Clap Your Hands
9. Aloe Blacc – I Need A Dollar (Emynd Bounce Remix ft Lyrikill & Tony Skratchere)
10. Young Jeezy – Circulate
11. Cutty Ranks – The Stopper vs Average White Band – Person to Person
12. Cutty Ranks – Limb By Tung (Skartch Bastid & Cosmo Baker's Harlem Meets Jamaica Mix)
13. Wayne Wonder – When We Ride
14. Wayne Marshall – Survive the Times
15. 3 Times Dope – Funky Dividends
16. The Dream – Yamaha
17. Rozalla – Everybody's Free vs Young Jeezy – Put On
18. Usher – There Goes My Baby vs Young Jeezy – Put On
19. 8 Ball & MJG – Don't Want No Drama (Drankenstein Remix)
20. Alley Boy ft Young Dro – Tall
21. William Bell – Forgot To Be Your Lover
22. Teddy Pendergrass – Love TKO
23. Tyrone Davis – In the Mood
24. Birdman ft Drake – Money To Blow vs Diana Ross – Love Hangover
25. Diano Ross – Love Hangover
26. Gilbere Forte – Black Chukkas vs Yo Gotti – That's What's Up
27. A.B.N. – Mmm Hmm
28. Adele – Hometown Glory
29. Big KRIT ft Yelawolf – Hometown Hero (Remix)
30. Curren$y – King Kong
31. Blak Jak – Swervin
32. Usher – Pony vs J. Cole – Lights Please
33. Young Chris – Lights Please Freestyle
34. Oschino ft Meek Mill – Laughin' At Em
35. Lost Boyz – Love, Peace, & Nappiness
36. Diamond D ft Cru – Hiatus (Remix)
37. Jamie Foxx ft T-Pain – Blame It vs Ramsey Lewis – Betcha By Golly Wow
38. Mariah Carey – Stay The Night
39. Playboy Tre – Welcome Home
40. Jay-Z – Lucky Me
41. Debarge – All This Love
42. Harold Melvin & The Blue Notes – You Know How To Make Me Feel So Good
-e
The fabulous Rub fellas were nice enough to incorporate one of my tracks into their latest installment of the very strong It's the Motherfucking Remix series and they put the whole thing up for download on their blog.
Go grab it RIGHT HERE or if you want a hard copy, purchase it at the Rub store or at Turntable Lab.
Tracklist:
1. Archie Bell – Any Time Is Right (Apt One remix)
2. The Wise Guys vs The Jets – Wise Crush (Platurn remix)
3. Kid Sister vs Justin Timberlake – Damn Girl (Sammy Bananas remix)
4. Afrika Bambaataa vs Breakout – Planet Rock Unplugged (DJ Ayres edit)
5. Kool Keith vs Switch – Papa Large (Matthew Afrika remix)
6. Big Daddy Kane – Raw (DJ Day remix)
7. MSTRKFT ft NORE and Isis – Bounce (A-Trak Dub)
8. Notorious B.I.G. vs Diamond D – Party & Bullshit (Cosmo Baker remix)
9. B. Hamp vs Puff Daddy – Do The Ricky Bobby (DJ Protege remix)
10. Wale vs BDP – Chillin (Skratch Bastid remix)
11. Kanye West – Champion (Nick Catchdubs remix)
12. Lloyd vs Commodores – Girls Around The World (Skinny Friedman remix)
13. ODB vs Rhythm Heritage – Got Your Money (DJ Eleven remix)
14. Pase Rock vs Axwell – Get Money (Emynd remix)
15. C&C Music Factory – A Deeper Love (Morsy remix)
16. The Supremes – You Keep Me Hangin' On (DJ Eli Remix)
17. Stevie Wonder – Fingertips (Pase Rock remix)
18. Jonny Blaze – Let's Rock This Joint
19. Tittsworth ft Kid Sister & Pase Rock – WTF (Sammy Bananas remix)
20. Funky Green Dogs – Fired Up (DJ Ayres & Nadastrom remix)
21. Subfocus – X-Ray (Tittsworth remix)
22. Diplo & Buraka Som Sistema – Inna De Ghetto
23. Benga & Coki vs Project Pat – Night (Smalltown DJs)
24. Mr Vegas vs Ludacris – Hot Wuk (Nick Catchdubs remix)
25. The Specials – Ghost Town (Sake One remix)
26. Lil Scrappy – Money In The Bank (Ross Hogg remix)
27. Ghostface & Raekwon – Freek'N U (DJ Eleven remix)
28. Marvin Gaye vs Groove Theory – Sexual Theory (DJ Day remix)
29. D'Angelo – Girl You Need A Change of Mind (DJ Eleven edit)
30. Waajeed – Jeedo Suave
31. B.O.B. vs Marvin Gaye – I'll Be In the Sky (B.Cause remix)
-e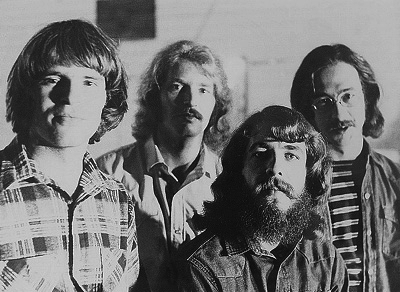 Alright, this jawn is much sloppier than the past 2 Honkey Breaks but I'm too lazy to spend a shit load of time fixing it. Enjoy for what it's worth.
Creedence Clearwater Revival "Bad Moon Rising" (Emynd Honkey Breaks Edit) (320 Mediafire)
-e
I'm happy to report, last Friday night we had a very epic BOUNCE at the Barbary. Shit was bonkers, in no small part because it was my dude Steve's (from Exit Skateshop) Birthday. Exit sponsors the party which makes for a bit of a strange marriage because Steve hates most of the music we play… but he comes and parties regardless. In an effort to make his birthday party a bit more enjoyable for his ears, I made a couple edits of songs he likes in an attempt to appease him and not completely alienate our dancefloor. I affectionately have these songs in a folder called "Honkey Breaks" in my Serato crates and I'm going to be sharing some of them with y'all. They're mostly pretty sloppy, but fuck it, I spent like 20 minutes on these fuckers and they got the job done. Comments always welcome even if you hate the shit!
First up is an edit of Creedence Clearwater's "Down On the Corner" that's got some tastefully understated Bmore-styled drums. This shit is actually fairly useful.
Creedence Clearwater Revival "Down on the Corner (Emynd Honkey Breaks Edit)" (320 Mediafire)
-e
What can I say about this? First of all, it's mostly useless for most of us, but it's fucking awesome and I love it. And I made it in about an hour so if it's sloppy, my bad. But it's fucking awesome. And it's fucking DEAD KENNEDY's and SYNTHETIC SUBSTITUTION. Can you really hate on that? Anyway, play this shit if white people come to your club and let me know if anybody fights.
Emynd vs Dead Kennedys "California Uber Alles (Emynd's Fuck It Up Party Break)"
-e