Emynd's Lunch Break Beats is a series of club-friendly blends, edits, or beats Emynd produced on his laptop (usually while sitting in his car on some random side street in Wilmington, D-ware just after eating his WaWa lunch) while on his lunch break at his 9 to 5.

The whole series can be found here.

LUNCH BREAK BEATS #7:
Martha Reeves and the Vandellas "Dancing In the Street"
(Emynd's "Treat 'em Right" Swizz Beats Blend)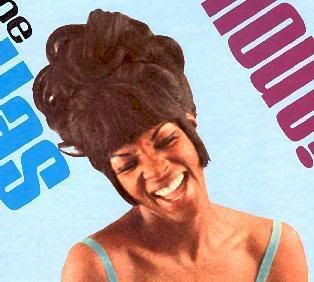 If you've been riddiming up the Mary J "Just Fine" Remix with Wayne (produced by Swizz Beats) with Chubb Rock's "Treat 'Em Right" like me, this little blend might come in handy to help keep the vibe going. Portions of this sound a little bit off, but I think on the whole, this works surprisingly well and can rock a variety of crowds. As always, thoughts are appreciated!
Martha Reeves and the Vandellas "Dancing In the Street" (Emynd's "Treat 'em Right" Swizz Beats Blend):
DOWNLOAD (Zshare)
-e